The past four decades is a journey worth remembering with the number of memories says Music Maestro Debajyoti Mishra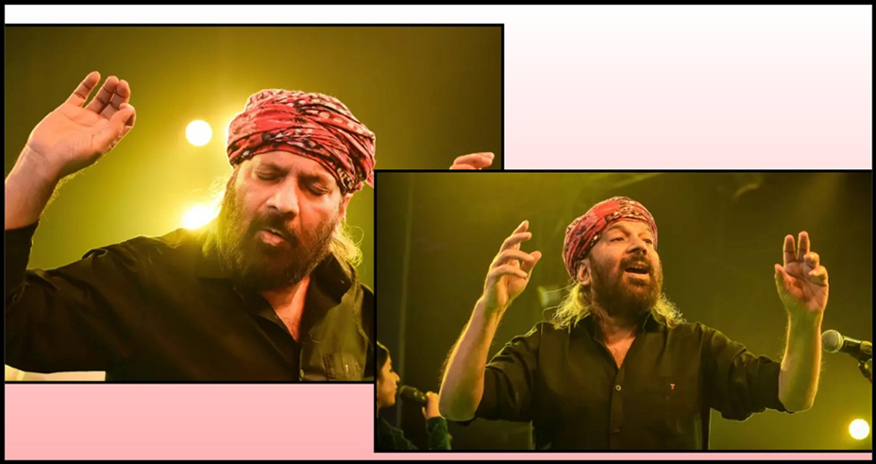 Violin occupied the major part of Maestro Debajyoti Mishra's musical journey which spans over four decades. But it all started with Sarod through one of his close acquaintances of Ustad Ali Akbar Khan at a very tender age. However, he learnt to play Violin first from his father Jahnabi Ranjan Mishra and then from Stanley Gomes, his father also introduced a young Debajyoti to both Indian and Western forms of Classical music.
Debajyoti's started working with the legendary Music composer Salil Chowdhury at the young age of seventeen. In Debajyoti's words, "He noticed me playing violin in a choir group called 'Pratidhwani' and asked me to join him immediately. I played in his Bengali Hindi and Malayalam films and assisted him for long 13 years. At this time, I also worked with Ilaiyaraaja."
Another major break for him was when he got the scope of working, as a violinist, with the iconic filmmaker Satyajit Ray, a legend, and the experience was something that Debajyoti Mishra shall treasure forever.
His journey as a music composer started in the 90s. He started off with television and added to his work with TV were lots of Ad jingles, his work in the advertisement sector spanned across India.
Debajyoti's first love remained performing on stage and public concerts since the age of 17, when he started assisting Salil Chowdhury and cut frame to the present days, he has lost count of the number of stage shows he has performed.
His film career began with 'Kahini' which fetched him a National Award, this also formed an association with gifted filmmaker "Ritu", Rituporno Ghosh. The journey started with Dahan and continued with Utsab, Barwali, Choker Bali, Raincoat followed one after the other. He is also indebted to Subha Mudgal for the love and recognition that he received nationally for Mathura Nagarpati or Piya Tora Kaisa Abhiman from the film Raincoat. He also collaborated with film maker Sanjoy Nag for his film Memories in March along with Abhijit Chowdhury's Patalghor and Goutam Ghosh's documentaries, telefilms and films. Working with the other icon of Indian cinema Mrinal Sen in his film Amar Bhuban was another high point of his craeer. He composed for 'Calcutta News' by Blessy from the Malayalam Film industry. Pakistani music director Mehrin Jhabbar selected Debajyoti Mishra for his film after listening to the songs of Raincoat. Bhavna Talwar's 'Dharam', a film he worked in was critically acclaimed at the Cannes Film Festival. Working with Aparna Sen was a very important phase of his career.  These were followed by Autograph directed by Srijit Mukherjee. Also Ahimsa Gandhi, the power of powerless, with Ramesh Sharma was another in his list of film projects and so was working with Anik Dutta. His work with National Award-winning Director Atanu Ghosh in six significant films is also extremely close to Debajyoti Mishra's heart. Best Music Director award at the Madrid Film Festival for Hari Viswanath's film 'Bansuri' was a high point. His compositions for Bangladeshi films like 'Aha', and 'Haseena, A Daughter's Tale' won Mishra rave reviews. Amongst the theatre plays whose background scores were done by Mishra, Suman Mukhopadhyay's 'Teesta Parer Brityanto' deserves special mention. Debajyoti Mishra is also a prolific writer and has written two books so far, 'Ekada Jahnabi Teetre' and 'Composer Satyajit'.  Another facet of this multi-talented persona is his painting and has had successful shows at Kolkata, Mumbai, Delhi and Bangladesh. In Mishra's words, "I always remain indebted to all my gurus for all the national and international awards and honours. The past four decades is a journey worth remembering with the number of memories more than the number of pockets I have to put them into!"
Debajyoti Mishra has always been fascinated in the way Satyajit Ray beautifully incorporated western music and western instruments in his musical compositions. And the way urban complexities were depicted in his films, according to Mishra Ray mixed western music with Rabindrasangeet in a completely indigenous and unique way! He says, "Every time I listen to his works, I feel no other music could be more befitting for his films!"
Another major influence on his musical life was Salil Chowdhury whose signature was in the prelude, interlude and obbligato notes. To Mishra, Salil's music spoke of a world where revolution and love were complementary to each other, a style very unique to the maestro making him relevant through decades.
Debajyoti Mishra feels that the roots of Indian classical music was very deep and of undeniable importance while modern day electronic music was borne out of technology. He feels that despite the importance electronic music deserves, Indian Music is the base. He illustrates in his words, "Just as a house crumbles down in absence of a solid basic structure, Indian Classical Music is our core structure! That's why this is not something to crumble down due to any external blow!"
Debajyoti Mishra is working with Sonnet Barot, Anik Dutta for their films and also with Indraneil Ghosh on his upcoming Hindi film Siniolchu. Some national and international concerts are also scheduled, as are a few shows lined up in Kolkata. Mishra is also working on his 3rd book, on Salil Chowdhury and his journey. The multi-faceted music maestro is also working on a forthcoming exhibition of his paintings too.
About Author