Entrepreneur Pasquale Minasi – the genius Leader who gets the best out of any Business!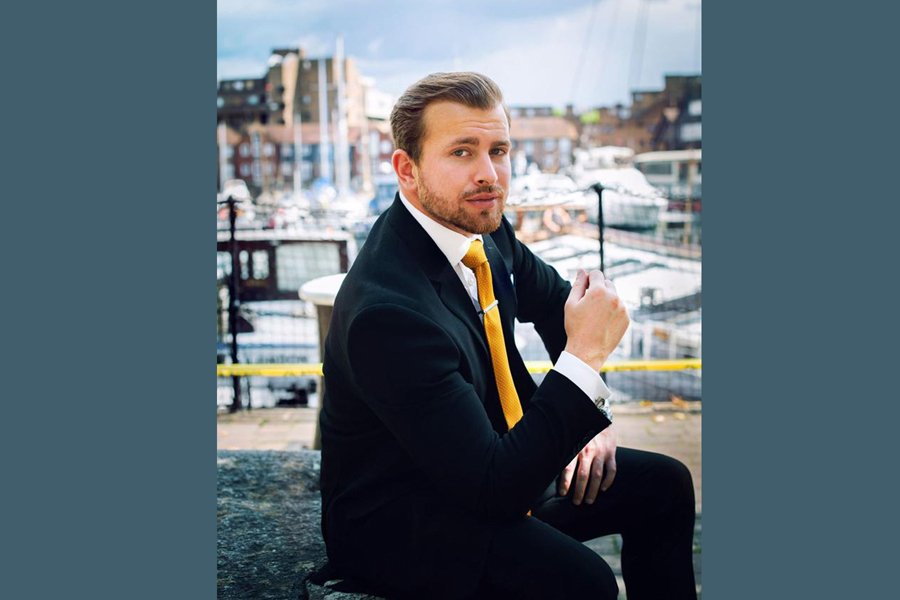 In the growth of any Business, the most integral role is played by the Founder. It is said that if the founder is creative and visionary then even if the business is ordinary, it can be scaled to become extraordinary!
Every day there are thousands of budding entrepreneurs launching their startups but most of them fail and fail to make a mark. Most people think of the struggles of starting a business and end up giving up even before actualizing it. But that should not be your deterring factor in exploring new ventures. All you need is self-belief and some solid guidance. Talking of guidance, meet Pasquale Minasi, a successful entrepreneur who made it to the top without any background in businesses.
Pasquale Minasi is worth USD 25 million dollars as of 2022 and is a successful entrepreneur, author, investor and a brand consultant for different companies. He is the founder of the BlueMagic Group International and Albania Padel Group. He is a highly skilled marketer with unique business strategies and understands the power of digital exposure. As such, he is also an Angel Investor, investing in around 107 companies and organizations all around the world.
The BlueMagic Group International is a renowned hair transplant clinic in Istanbul, Turkey and has a sterling reputation to be the most experienced in carrying out the best quality hair transplants, giving their patients from around the globe long-lasting results. With over a decade of experience in Hair Transplant, Pasquale, passionate about improving and transforming this industry, has ensure that full details about advanced treatments are easily available to prospective patients with no jargon, no myths, and total transparency. The clinic specializes in carrying out High-Quality Micro Fue Sapphire and DHI CHOI PEN Hair Transplants, along with the best PRP Treatments. They have their head office based in London, UK and medical offices in Tirana and Istanbul. The Albania Padel Group, established in 2021, is the first of its kind in Albania and offers an incomparable 360 ​​°experience in the real world of professional Padel. They offer a wide range of services from casual play to tournaments and coaching. At present, it provides services such as Padel, Football Tennis, Volleyball and Badminton. The institution is a dream and collaboration of Alessandro Pallini along with his friend and business partner, Pasquale Minasi. The Albania Padel Group is gradually becoming the leading provider of Padel fields throughout the Balkans.
"Every great dream begins with a dreamer. Always remember, you have within you the strength, the patience, and the passion to reach your goals." says Pasquale Minasi. Being a Founder and Partner at an early stage of his career, Pasquale is ace when it comes to investing. He is a smart investor, who is always on the lookout for great ideas and businesses to invest on.Is it enough or you wanna know more? Here, listen! Entrepreneur Pasquale Minasi is also an author! Yes, you heard that right! He has co-authored a book called 'Things to Know about Hair Transplant' that is designed to support both men and women suffering with age related, genetic, or lifestyle associated hair loss as they consider the most suitable options available to them.The book offers a detailed overview of the hair transplant industry, introduces Turkey as a world leader in the development and use of advanced techniques, and comprehensively discusses the patient journey right through from start to finish.
Entrepreneur Pasquale Minasi has a magical track record in achieving exponentially increase in the profits. He often involves himself in revitalizing work performance with strong management to achieve reasonable gains. According to Minasi, in order to achieve one's goals, a person needs to be very explicit and clearly defined.
On social media, people are always on the lookout for someone they can trust to guide them throughout the entrepreneurial journey. Savvy influencers like Pasquale Minasi know how to create these meaningful connections by generating enticing content. No wonder he has around 22K followers on Instagram in such a short time. He traditionally builds his audience's trust by forging more personalised relationships with them and cultivates this intimate relationship through immersive and engaging posts, all the while inspiring his followers and acting as a link between them and his business. Says he, "One of the most important aspects of entrepreneurship is experience, even after having knowledge it is not necessary that you will be a successful entrepreneur."
According to entrepreneur Pasquale, business is something that you learn by experience and under a guide. We believe this is actually true, and hence we should really consider getting help from experienced entrepreneurs to scale up our business. This would not only pace of our success but also lower the risk of incurring losses.
About Author